A Comprehensive Plan for Your Smile
At Cornerstone Dentistry in Brantford, we provide our patients with a combination of dental services we call Smile Makeovers, to give them confidence in their smiles.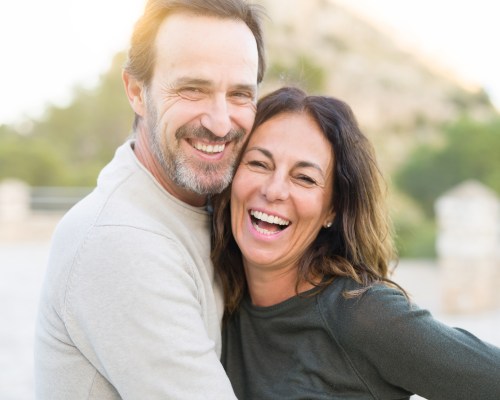 What is a smile makeover?
When you look at a face, you probably find that your gaze often goes directly to the smile. Many people feel self-conscious about their smiles, and worry about how damaged, misaligned or discoloured their teeth may look to others. A Smile Makeover, or Smile Lift, is a cosmetic dental treatment plan that addresses a variety of dental issues in tandem.
A Smile Makeover may involve any or all of the following approaches: orthodontics, periodontal surgery, aesthetic crowns or veneers, teeth whitening, Invisalign, and implants or other restorative procedures.