A Brighter, More Even Smile
Cornerstone Dentistry offers veneers for patients who want to restore the look and feel of their smiles.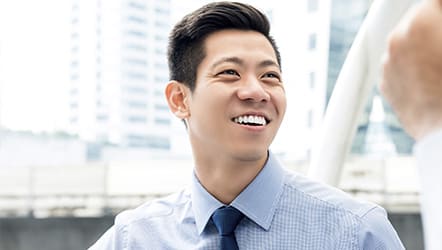 Dental Veneers in Brantford: What are they?
Veneers, crowns, and bridges use materials that mimic natural and healthy tooth structure.
Custom colour matching, and selection of the right ceramic, allows us to fabricate tooth coloured restorations.
What materials do we use for veneers?
Porcelain veneers are an aesthetic option for a full smile that are bonded to the tooth. We also offer resin veneers and freehand bonding to provide you with a customized dental treatment plan.
Read Articles On This Topic
Reasons for Veneers
Rejuvenate discolored or darkened teeth in the smile zone
Instant alignment of crooked front teeth
Add length and/or width to teeth that are too short or too narrow
Close gaps or eliminate overlapping