Straighter Teeth for a Healthier Smile
At Cornerstone Dentistry, our orthodontist provides in-house orthodontic services for Brantford patients, including braces.
Orthodontic Services: Braces in Brantford
Metal braces to date are still the most common type of orthodontic treatment used by patients.
At Cornerstone Dentistry, we use The Damon® System for our metal braces.
This system allows wires to slide back and forth within the bracket. There is no need for steel or elastic ties with these braces, and this can result in less friction and fewer mouth sores.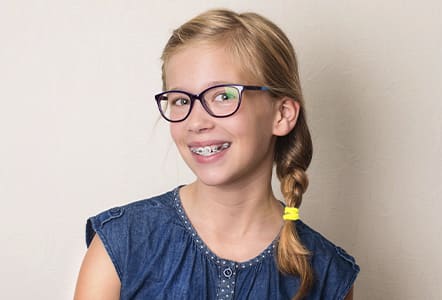 Our In-House Orthodontist
Cornerstone Dentistry is home to a certified orthodontist, meaning our patients do not have to go outside our office for this specialty service.
Providing this service on-site also allows us to have instant access to patient records such as radiographs (x-rays). We can consult and provide other aspects of dental care related to our patient's orthodontic treatment.
We can also provide trouble shooting, usually on the same day, should a bracket detach or a wire come loose.