Dental Care for Children
The dentists at our Brantford practice offer dental services for children that will help them keep their smiles healthy for life.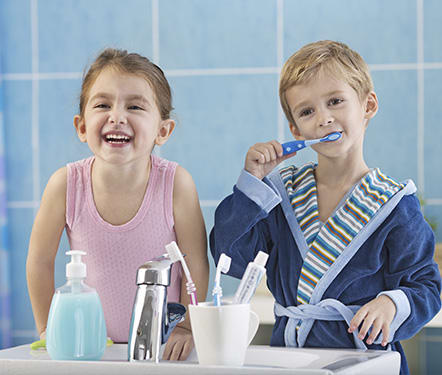 Services for Children
Children are special to us. Today, kids can grow up with pleasant memories of the dentist thanks to successful preventive care and techniques in children's dental services.
A child's first dental visit is critical to developing the right dental attitude.
We believe that regular visits to the dentist are an important part of a child's dental health program – and they should be fun, too!
Our perspective on your child's care
We take a long-term perspective to dental care and look forward to serving you and your entire family for many years to come. As your family's needs change, we will always be there to provide or recommend the best care available.
When should you bring your child in?
We like to see little ones at about age three, unless obvious signs of tooth decay or other dental problems are noticed. After their first appointment, we recommend seeing them once every six months.
What happens at your child's first visit?
The first visit is usually a preliminary assessment and an opportunity to get acquainted. We vary our approach to any needed treatment based on the child's age, personality and abilities. With regular dental care, children can grow up to be healthy and wonderfully well-adjusted dental patients.