A Complete Smile
Cornerstone Dentistry in Brantford provides dental implant services to patients looking to replace a missing tooth and restore their smile.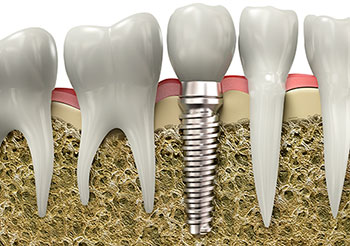 Dental Implant Reconstruction (Surgical & Restorative)
Precision dental implants are surgically implanted titanium tooth roots, which, when topped with a dental crown, look and feel very much like your natural teeth. They restore chewing efficiency and enable recipients to maintain complete smile.
Dental implants can offer benefits to your oral health. We can examine, diagnose and evaluate your particular situation to determine if dental implants are a solution for you.
Reasons for Dental Implants
There are a number of common situations where dental implants are offered as an oral health solution: