We Can Help You Get a Better Nights Sleep
At Cornerstone Dentistry in Brantford, we offer oral sleep appliances for our patients experiencing sleep apnea.
What is a sleep appliance?
A sleep appliance is used for patients who experience obstructive sleep apnea.
Sleep apnea can prevent people from getting a good nights rest. Sleep apnea is when breathing repeatedly stops and starts during the night.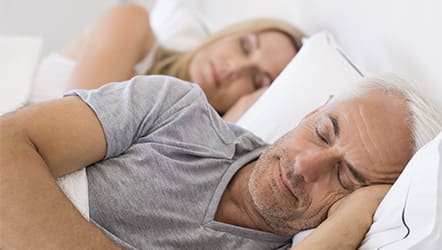 What sleep appliances do we offer?
Cornerstone Dentistry offers SomnoDent Flex Appliances for sleep apnea patients.
When using SomnoDent, patients can talk, open and close their mouths during use of the appliance. It is made from acrylic to increase patient comfort.
Please note: prior to booking a sleep appliance consultation:
Your family physician must refer you for a sleep study. ACCQ Sleep Lab- Paris, is the closest location to the Brantford area.
You must attend your sleep study
Sleep study results must be received by our office
How to book your sleep study:
Bring in a Sleep Study Referral Form (available on the ACCQ Sleep Lab website), to your Family Physician or Nurse Practitioner.
Family Physician or Nurse Practitioner will need to fill out the referral and send it into the sleep lab.
The Sleep Lab will call you to book your Sleep Study. (see contact information below)
For more information about ACCQ Sleep Lab, please visit www.accqsleeplabs.com
ACCQ Sleep Labs
139 Grand River Street North Paris, Ontario
Phone: 519-442-6389
Fax: 519-442-7983
www.accqsleeplabs.com